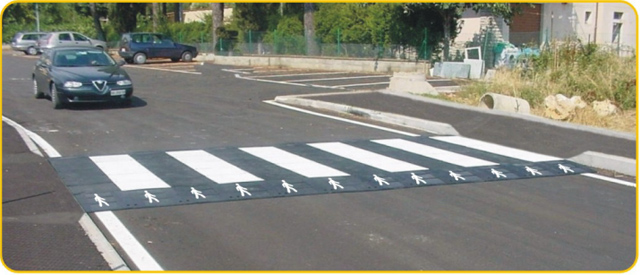 The Pedestrian Crossing speeds up the running vehicles, giving them a vertical acceleration as strong as the vehicle speed: this characteristics wants to push the drivers to limit their speed, avoiding dangerous situations, specially for two wheels vehicles, and avoiding problems to who circulates at normal speed.




Completely made of vulcanized rubber movable modular parts.

The upper surface has particular not slippery surface raised stud.

Fixed to the ground by expansion screws and Bone Connector.

The particular size of the modular parts may be used to meet any road.

High-Intensity Reflective Pedestrian Crossing Sign provide Better Night Visibility.